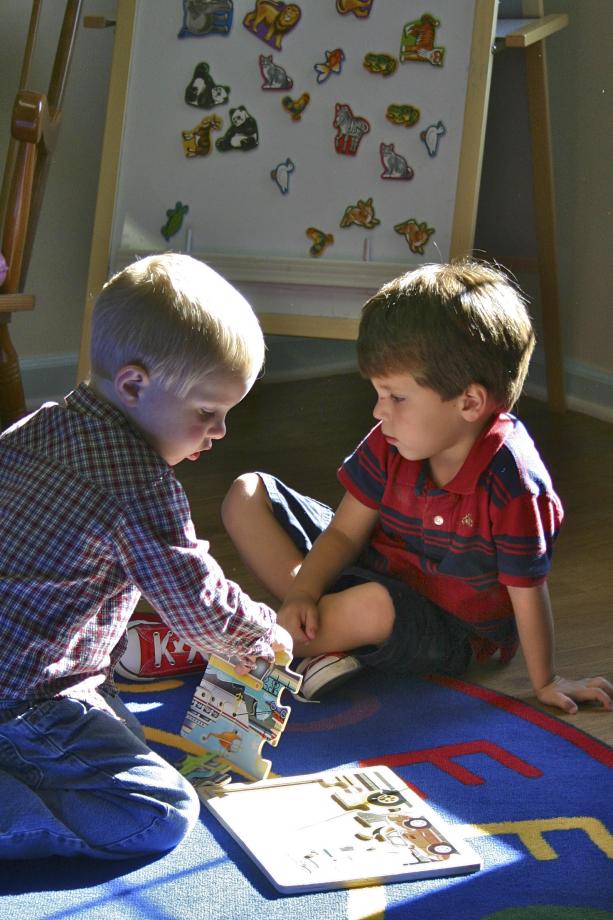 Worship and Wiggles (infant- Pre-K)
offers an opportunity for parents with small children (infants – preschool) to enjoy in-person worship. When your baby or toddler gets the wiggles during the 11 am worship service; feel free to head to the Fellowship Hall where the worship service is being zoomed on the large drop-down screen. This is a parent-led space where you can participate in worship with your child while watching him or her play on the floor or continue to be comforted in your arms.
Enrichment Hour
Preschool (2yr - Pre-K)
In the Little Lambs Ministry, toddlers enjoy a safe and caring space that is interesting to explore. Their morning includes learning through play, movement, music, nurture of friendships, and prayer as they engage in faith-building Bible stories related to the week's spiritual message.

Elemenary
Each week during Sunday morning worship, children, Kindergarten through Grade 5, meet to learn about God's world, their place in it and their relationship to God by making the week's spiritual message age-appropriate.